It was certainly never our attention to hide one of our most productive and growing segments of our market- and if we have hidden it then shame on us! Our label division at ProMark's facility is one of the most productive and capable operations in the entire region. We have equipment and operators producing the highest quality flexo printed labels on our high end 8 color Mark Andy P4 capable of running up to 500 ft. min. on 13" wide material. The press is equipped with self-registration and a camera strobe system to ensure quality labels.  This press also enables us to do in-line UV coating and laminating.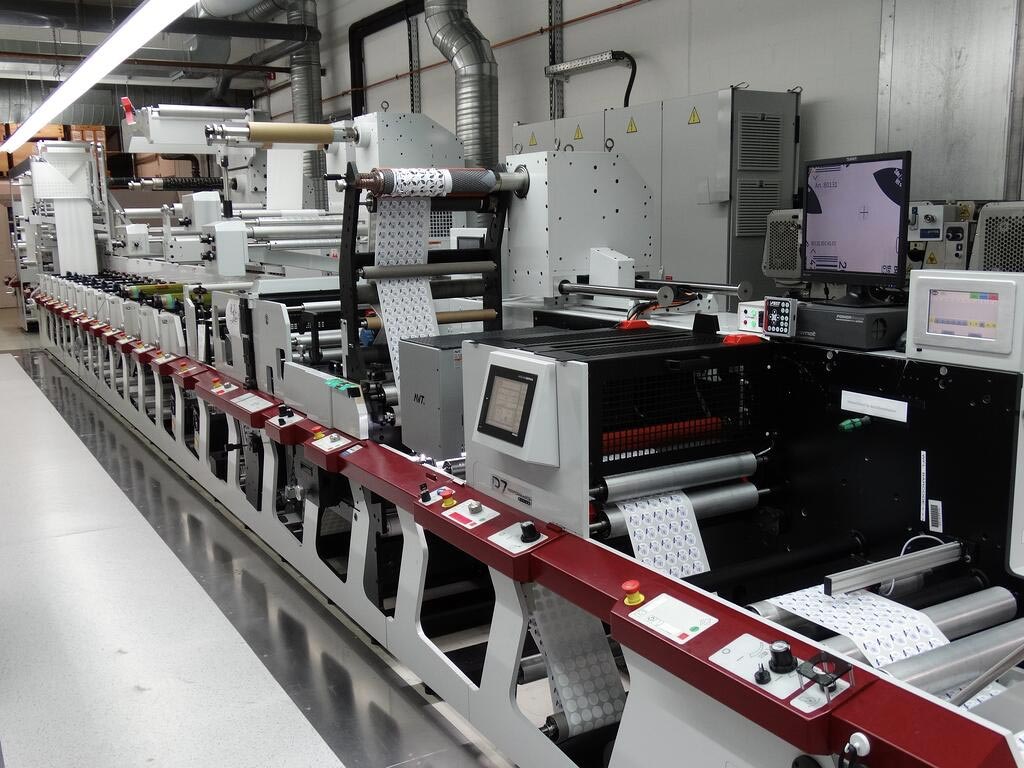 We have added in 2021 the state of the art Mark Andy Digital Pro allowing us to run smaller to large quantities on a quick turn basis and competitive price point without the need to buy ancillary dies and items which can create costs especially for runs below 10-50 thousand. The quality is immaculate and offers us a lot of horsepower when quoting and producing your fine label needs.

We specialize in food service, beverage, inventory and a limitless assortment of end users producing millions of products per month. We are capable of shipping anywhere in the United States or internationally if needed and our quality will meet, and I suspect exceed your expectations on each product you have produced at ProMark Flexo and Digital Label department.
Flexo and Plant Operations Manager Tim Riess had the following comments about his background and what we are doing now in our label division, "I've been in the printing industry for over 30 years and have seen many different presses. This one is exciting!  The DPRO puts us ahead of the competition for high quality labels in the low to mid quantity marketplace. We now have the technology for cold foil application, Cast and Cure processes, and 4-color digital printing."