In 2019 Slade Print determined we needed to invest in our efforts to provide high quality vehicle graphic and complete vehicle wrap services. We had the printing equipment for years but relied on local vendors to help us with the physical installation process, which is very unique and depending on the vehicle can be quite challenging. By 2020 we had all the tools we needed including a new 20 year plus experienced vehicle graphics installer,  and began the intense training process. We now have 3 official installers and others in our Sign division capable of helping and performing some very impressive vehicle wrap work!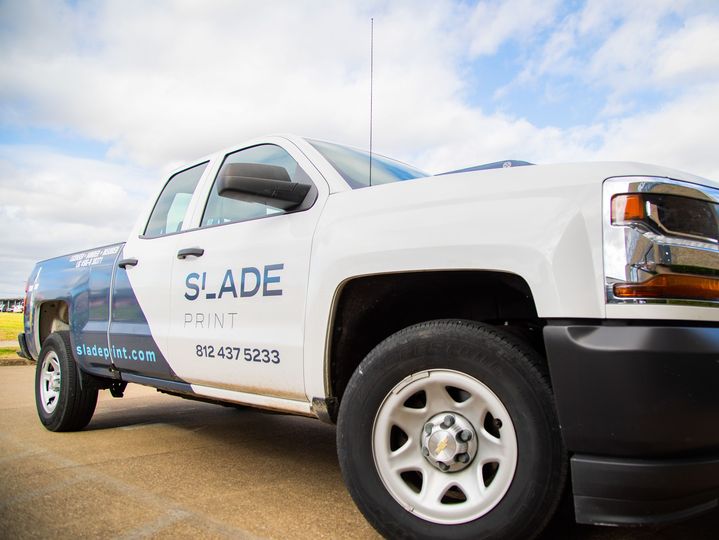 Here's the deal- if you have a single service vehicle or a fleet of 1500 your name can be splashed 24 hours a day 7 days a week traveling the streets, parked at clients' businesses or at residential homes that you are providing service for. You don't have to do compete vehicle coverage, many times a partial wrap or lettering are just as impactful for getting your name and information out to the public. The graphics have great longevity and there truly is no comparable media method to expose your company to thousands of people and cars daily.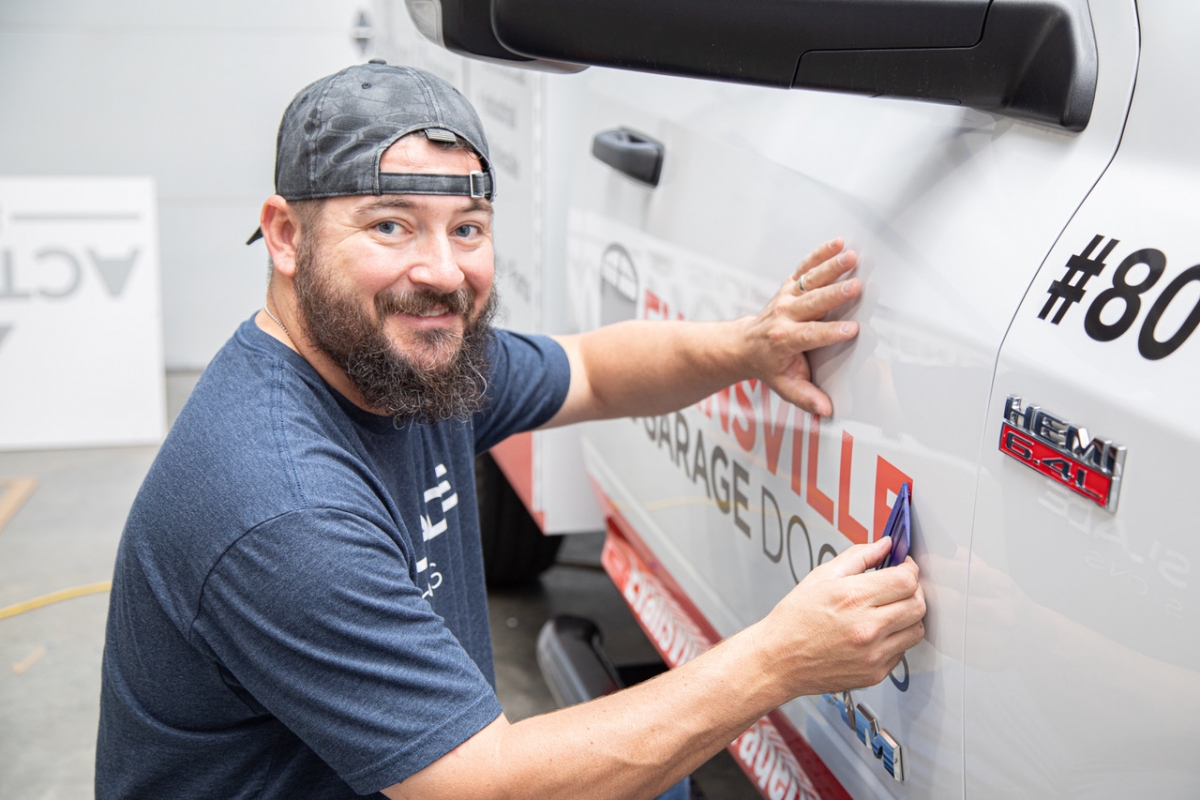 Randy, Chris, Drew, Lukas and Anthony-would love to put a sparkle to your work van or truck, sales vehicle, box truck or even bus! We have great indoor space for installations so weather is never an issue. Slade Print, Signs and ProMark, the Slade Companies invite you to check out our sign division and vehicle graphics work. You won't be sorry! Rolling billboard!
Slade Print and Signs, ProMark, Vehicle Graphics, Printing, Labels, Signs, Embroidery, Screen Print and Promotional Products. How may we serve you?